Christmas Wreath Making Workshop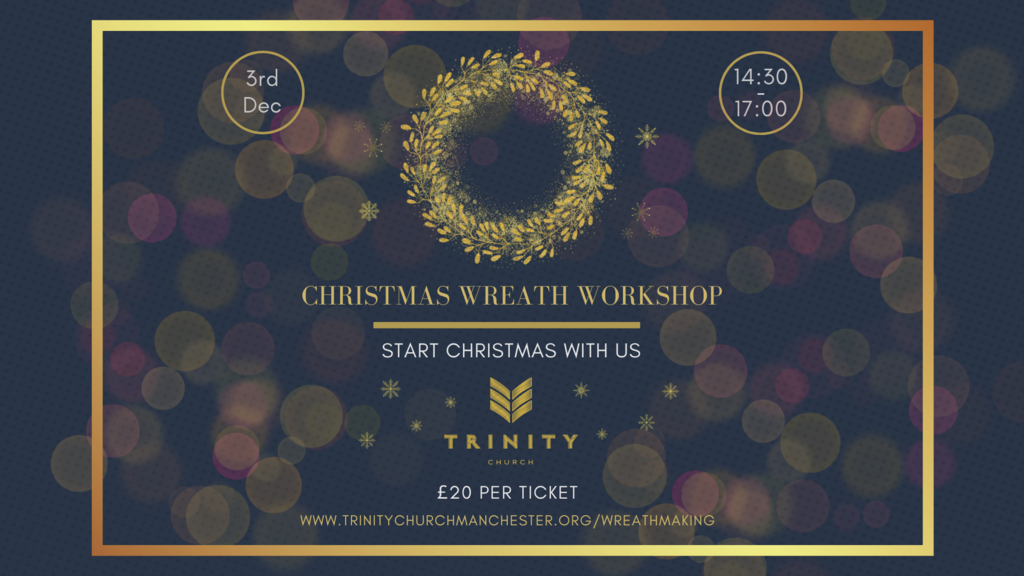 Saturday, 3 December 2022

3:00pm - 5:30pm

The Heys School
About
Get ready for Christmas with us at our wreath making workshop! Our expert wreath makers will provide you with easy-to-follow instructions to help you create a beautiful wreath for your home. All the materials required will be provided and it's a great chance to hang out with friends and make new ones in a fun, festive environment. A variety of refreshments will also be provided including mulled wine. All of this is included for just £20 per person!


**Please note: Childcare is not provided for this event. Although children are welcome, the event is only appropriate for those who would be interested in helping you make your Christmas wreath. Due to the limits on space and the presence of cutting implements etc., bringing younger children is not encouraged.**

REFUND POLICY: If you should need to cancel for any reason please use the link in your confirmation and we will be happy to refund you. However, please note that due to the purchasing of materials we will not be able to issue refunds if you cancel later the 1st of December.
Location
The Heys School Heys Rd, Prestwich, Manchester M25 1JZ
Info This event has now passed.